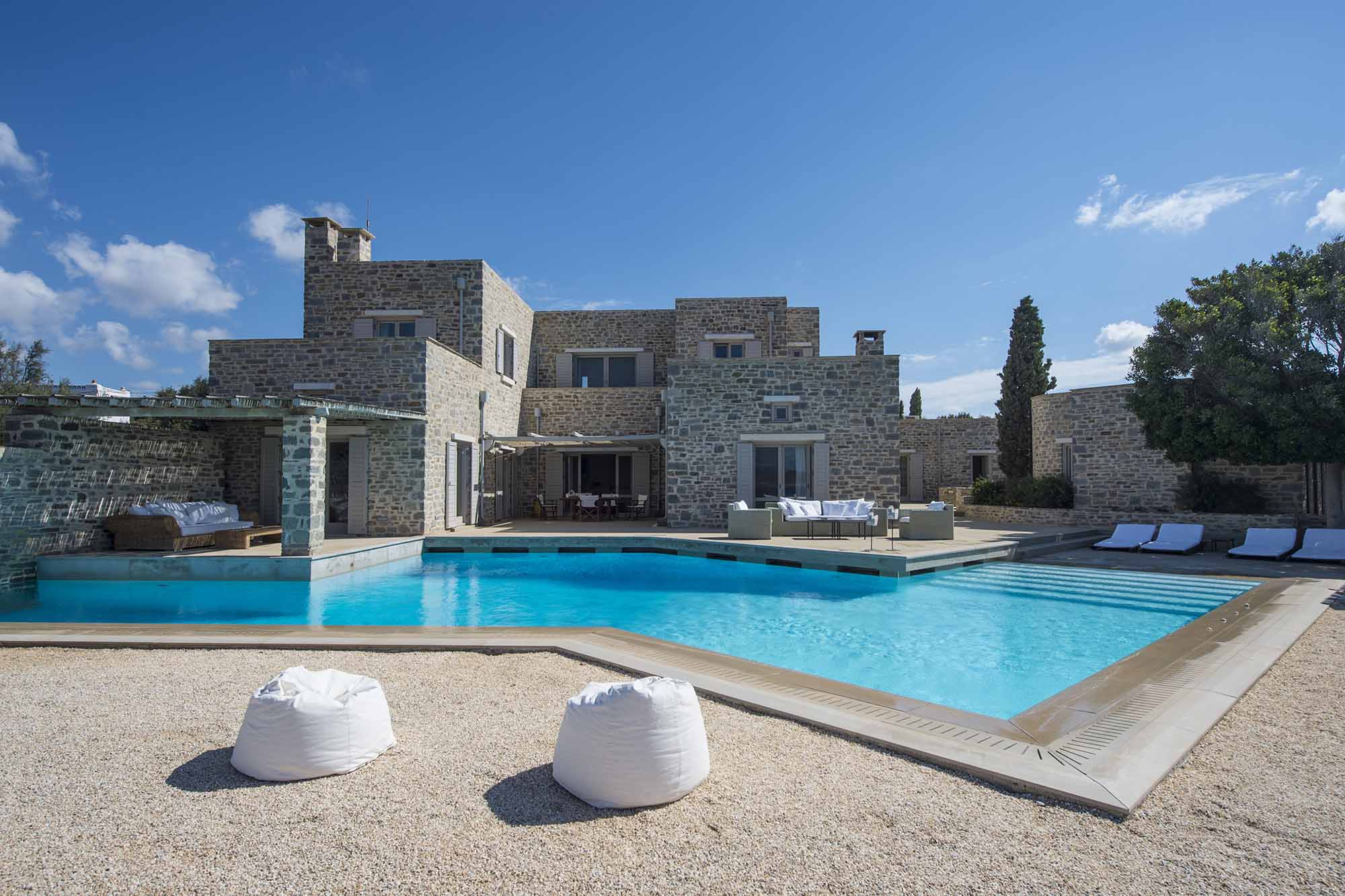 To Speak with Us, call:
+30 210 72 33 772

Bedrooms: 6
Bathrooms:6
Guests: 12
Villa Element is cited in a rare setting at the southwestern part of Paros, enjoying access to a secluded beach and uniquely crafted landscape where stone elements blend harmoniously with vegetational land and tall trees. Ideal for families and group of friends, offers the perfect summer setting to isolate in style and celebrate the Aegean Sea and sun.
In the outdoor spaces, the stone element prevails, offering a contrast to green vegetation and the Aegean blue. While the pool is at center stage, there are various lounge and dining areas, most of them shaded to enjoy alfresco dining and the colors of sunset. The land plot opens its private gate to two secluded beaches one pebble and one sandy offering privacy and isolation for families and friends.
The interior design follows contemporary lines, with natural colors prevailing throughout. Comfortable sitting areas with large openings to access pool area and the Aegean natural light. Moreover, the choice of fabrics and materials epitomize luxury without compromising the homey ambiance and warm aura. The sleeping quarters follow the same design principles, all with light and openings to enjoy views and easy access to outdoor living spaces.
Villa Element is offering privacy in style and is ideal for your sophisticated escape in the island of Paros.
2 Independent Guest Houses each featuring
Please fill in the form with your details to connect with a Villa Specialist